Narrowing your wedding guest list can be a difficult challenge. You want to make sure that the people you want are at your wedding. I know you may want to please everyone and invite people you barely even know but do not do it. Do not let your parents, grandparents, in-laws or other family determine who attends your wedding. You probably have a limited count your venue allows you to have. If you invite the people you barely know or someone else wants you to invite there will not be room for the people you actually want to be there. At the end of the day it is your wedding and not theirs. The following articles offer some of the best advice for narrowing your guest list down quick and efficiently.
How to Tell Guests Politely That Children Aren't Invited to Your Wedding:
"Ultimately, deciding whether or not to add children to the wedding guest list is a personal choice made by the bride and groom. Yes, it can be a tough decision that not everyone will understand, but luckily there's an easy way to manage possible issues that might arise. Just follow these tips to make the message crystal clear that it's an adults-only event."
Whether you don't want all children to come or just certain ones the biggest key is to make it known early on. It's completely up to you whether or not you want children at your wedding. Depends on your venue and the type of wedding you want. As long as you make it clear on the invitations who you want at your wedding and who you don't you should be able to get by without any drama.
Are You Required to Invite All Your Relatives to Your Wedding
"Deciding on a guest list is all about politics. Who does and doesn't make the cut? Who gets a plus one? Who should you invite even if you know they won't be able to attend? It can get pretty tricky to navigate (especially when you're worried about hurting someone's feelings). Drawing a line amongst friends is hard, but drawing a line amongst family is even harder. If you've got a big family, but you aren't close to everyone and are tight on space or funds, do you have to invite them all? Here's what our experts have to say."
Relatives are the hardest to cut from your wedding guest list. This article goes through important steps and questions for you to go through to determine who you really want there for your big day. It is a great tutorial to help you through this unwanted process.
The Minute (Wedding) Guest List
"Weddings are exciting. But deciding who gets to come? Less so. How can you possibly decide between both of your families and friends? How do you choose who deserves an invite? Well, I've made a handy infographic that will allow you to draft your guest list in 60 seconds, flat!"
Deciding who gets to come to your wedding can be stressful but following the informative infographic you can limit your guest list in 60 seconds! This diagram gives you the perfect way to narrow down your wedding guest list without any regret. The infographic really helps you to think about who you really want at your wedding and who you do not.
Six Ways to Stick to a Small Guest List( Even if You Come From a Large Family)
"Every bride dreads the idea of trimming loved ones of the wedding guest list. It becomes even more impossible-seeming if you both come from large families and are blessed to have a big group of friends. But if you and your guy dream of having a small, intimate wedding, it's an essential part of the planning process. Here, Diane Gottsman, national etiquette expert and owner of The Protocol School of Texas, shares her tips on how to stick to a small guest list, even when it seems totally out of the question"
Having a large family and a big friend group is difficult when it comes to keeping within budget for your wedding. In this article Diane Gottsman uses her expertise in etiquette and keeping wedding guest lists small. This article gives you valuable information and walks you through the process.
What Planning Your Guest List Actually Looks Like (in GIFs)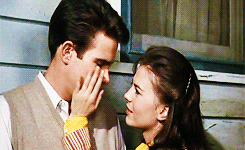 "But when you stop to recalculate, it turns out you're over your venue's capacity by 100 people."
This presentation shows the reality of narrowing down your wedding list. It is a complicated and long process but you will make it through. In the end it is all going to be worth it.
3 People That You Can Cut Immediately From Your Guest List
"Do you like your job and your work people? Great. Will you be working there in 5 years? Do you see your co-workers socially?… (not just work drinks) Have they met your partner? Do you know their partner? Would you take them to a high-end restaurant and by them dinner and drinks? Do you actually like them as real friends and not just office friends who bonded over a mutual disdain of the boss? Don't feel obliged to invite everyone. Rookie guest list mistake."
This article gives you three groups of people you should not invite to your wedding if you are trying to keep the guest list under control. Co-workers, your parents friends, and partners of friends that you have never met. Don't feel obligated to invite any of them because you have to pay for it and you might not even know them fie years from now. while trying to narrow down your guest list the article says you have to not feel regret and do what you want.
A friend Invited Me to Her Wedding. Do I Have to Invite Her to Mine?
"Narrowing Down the Guest List is one of the hardest parts of planning a wedding. Picking between friends and drawing the cut-off line for family members is tough stuff. To complicate it a little more, chances are a lot of these people are already married — and that you were there to celebrate with them. But does being invited to someone's wedding automatically guarantee them an invitation to yours? Here's what our experts have to say."
This article brings up relevant information that many people contemplate. The question of whether you need to invite those who have invited you to their weddings. The article says that unless they just got married or you still keep in touch with them you should not invite them. The goal is to control your guest list and not invite people you aren't even friends with anymore. You want to make your wedding memorable with your friends and not people you feel obligated to invite to your wedding.
How to Avoid a Wedding Guest-List Nightmare
"If you're currently planning your wedding then you'll probably be used to lots of people offering their opinion on some element of your wedding. Friends, family, even people you don't know that well have something to say on the matter! No element of the wedding creates more conflict than the guest list. Pressure can quickly mount from family members who believe that certain individuals must be invited. Factor in strict venue capacities, blended families and a tight budget and suddenly your guest list and seating plan can turn into a major headache. Here's five tips to help you include everyone you want whilst keeping the peace with friends and family."
Many people will like to comment on your wedding plans in some way. This article gives 5 steps to help make your wedding planning drama free. Making a precise plan and letting people know up front what you want will help prevent confusions. Although it may be your big day you also have to remember who is paying for it. If you are paying for it then do what you want and don't worry about anyone else. If your parents happen to be paying for make sure they are kept in the loop and show them respect. Coming to your guest list, if your parents are paying then it's okay if they invite some of their friends but don't let them get carried away.
Create Your Wedding Guest List: Tips and a Template
"You're probably just starting your wedding planning, and have already come across the headache that can be creating your wedding guest list. Next to finding your venue, your wedding guest list dictates what kind of wedding you will be having. Intimate and cozy? Or big and fun? No matter the size, it's hard for all brides and grooms to figure out their guest list. Here are some tips to help you get started."
This article provides the perfect tips and template to make your wedding guest list perfect. If you do not want to use this template excel is also a good tool to use to keep your list organized. This article is full of helpful advice and the proper way to make cuts from your guest list.
Conclusion:
Making your guest list can be a difficult process but don't it let stress you out too much. Wedding planning is supposed to be exciting and fun. If you are a people please try to please yourself for once. Pick people that you and your future spouse will know for the rest of your lives. Your wedding is supposed to be fun so invite your friends and family not strangers. Do not let yourself be overruled by demanding parents, future in-laws and grandparents. Stand up for yourself, you can do it. Just make sure you do it with poise and etiquette. Hope you enjoy your wedding and the suggestions above helped.